Motorola CP040 Radio
The Motorola CP040 Radio is a handheld entry-level UHF/VHF radio. This two-way radio is available in 4-channel or 16-channel versions and it is perfect for professionals and enthusiasts.
Since the last decade of the 19th century, when Guglielmo Marconi, an Italian inventor credited with pioneering work in the field of radio transmission, started experimenting with radio waves, the technology used for making radios has evolved considerably. Having been an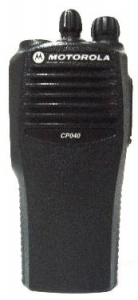 integral part of the World Wars and maritime rescue operations (most notably, during the Titanic disaster), over the years the radio has served as a grand beacon in the field of communication around which the newer mobile technologies have evolved. The Motorola CP040 is one of the best entry level radios in the long line of amazing communication devices developed by Motorola.
Breaking down the CP040 Radio
There are many components of the CP040 Radio, which as a whole, are responsible for the operation of CP040 Radio. Below is a list of all those components:
1. Motorola CP040 Radio Batteries
The batteries used in the CP040 Radio are CP040 series lithium-ion, Nickel Metal Hydride and Nickel Cadmium batteries. With capacities ranging from 1200 to 2500 Milliampere Hour, the batteries have a voltage range of 7.2 Volts to 7.5 Volts. The Motorola CP040 Radio batteries are dust-and shock-proof, which means you do not have to worry about getting any shock while using them.
2. Motorola CP040 Radio Speaker Mic
The Motorola CP040 Radio Speaker Mic is a lightweight mic that provides remote talk-and-listen capabilities which allows the user the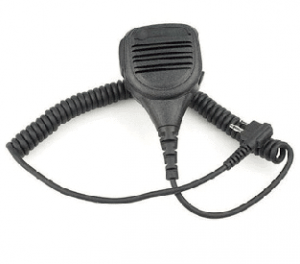 benefit of not having to remove the radio from the holster. It is compact in size, which makes it easy to carry with the use swivel clothing clip and has good sound quality for a wonderful auditory experience. It comes with an 3.5mm ear jack that allows the use of your choice of listen only devises. The enhanced noise reduction of the Motorola CP040 Radio Speaker Mic ensures that your communications are crisp and clear without any interference from the ambient background noise.
3. Motorola CP040 Radio Surveillance Equipment
The Motorola CP040 Radio Surveillance Equipment is perfect for users who operate covertly or just simply like the ease of use with many different ear pieces. From one wire ear pieces to three wire ear piece assembly, you have the choice of customizing your Motorola CP040 Radio experience during surveillance specific tasks. Motorola RLN5318A Clear Acoustical 2 wire Kit is a fantastic surveillance kit that can be very useful in scenarios, where you have to perform surveillance in areas that are prone to very loud noise. The Motorola HMN9036A is a simple Earbud style that offers all day comfort and looks like your listening to your favorite tunes.
4. Motorola CP040 Radio Carry Solutions
It is essential that you carry the Motorola CP040 Radio in the right carry case for keeping it in tip-top condition. You can use Motorola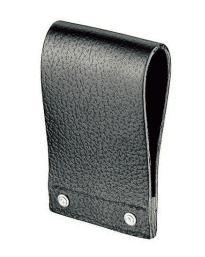 CP040 Hard Leather Carry Case, with some models coming with D Rings which allow the use of a shoulder strap instead of belt attachment for a comfortable carrying experience. When housed in this carry case, the task of inserting and removing the radio becomes simple. The extra protection of the case protects the radio from minor bumps and scratches.
In case you want a belt clip for the radio, you can go for Motorola CP040 Spring Belt Clip, which is available in black color. It is made from plastic and provides an easy way to carry your radio.
5. Motorola CP040 Radio Chargers
The Motorola CP040 Radio Chargers are available in different makes and can be chosen as per the preference of the user. Available as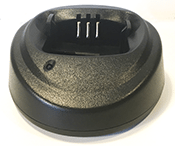 a desk charger and battery charger, the Motorola CP040 Radio Chargers ensures that the battery never runs out of juice when you are on the field.
The Motorola CP040 Single Bay Rapid Desk Charger can be a good choice for quality conscious buyers as it meets the stringent standards set by the regulatory bodies. It is made from durable material and designed to provide years of reliable service. It is able to charge quickly and you can use it to charge the battery with or without the radio. It comes with an LED that can be used for observing and confirming the charge status of the battery. It also has a replaceable adapter pod, which allows for future use with different radios.
The Motorola CP040 Single Bay In-Vehicle Rapid Charger is perfect for law enforcement officers who are always on the move. It comes with vehicle power adapter that supplies power from a 12V – 24V outlet, which is perfect for in-vehicle charging.
6. Motorola CP040 Radio Antennas
The Motorola CP040 replacement radio antenna is designed to meet the original Motorola CP040 in quality. It is quite durable and has great performance. It works in a frequency range of 150 – 162 MHz and has an impedance of 50. The Motorola CP040 Radio Antenna has a length of 6 inches and a weight of .15 lbs.
7. Motorola CP040 Radio Headsets
The Motorola CP040 Headsets are available in a wide variety. Below is a list of the few headsets that you can use with your radio:
a) Motorola CP040 Featherweight single sided headset: It is an ergonomic headset. It comes with a contoured ear tube that provides all day long comfort to the wearer. It comprises of a pro-audio omnidirectional microphone which ensures that you get clear audio and hear every word correctly regardless of capsule positioning.
b) Motorola CP040 Two-wire PALM MIC with PTT (Push to Talk) and Quick-Disconnect Audio Tube: It comes with a true noise reduction in areas where there is too much noise coming from the surrounding area. A steel clothing clip is provided for attaching it to your shirt or jacket.
c) Motorola CP040 STEALTH – 3 wire Earpiece with Push to Talk: In this unit, microphone, push to talk and earpiece are separated. It comes with a coiled audio tube which aids the user during covert communication.
8. Motorola CP040 Radio Earpiece Replacement Parts
The Motorola CP040 Radio Earpiece Replacement Parts can be used for replacing the worn-out and damaged parts of the Motorola CP040 Radio Earpiece. Below is a list of some replacement parts that you can use:
a) Triple Flanged Ear tips – Surgical Silicone & Hypo-Allergenic: These can be used with acoustic tubes. These ear tips are quite popular because of their quality and low cost.

b) Mushroom type Surgical Silicone Eartips Hypo-Allergenic: The Mushroom type Surgical Silicone Eartips do not cause allergies and can be used with Motorola CP040 Radio.
The next advent of Radios in this class is the Motorola CP150 Radio