What a great earpiece. The PMLN4443 is packed with features at bargain prices. The PMLN4443 is a single one wire from the radio connector to the earpiece. The PMLN4443 is an Over the Ear Style piece, which will provide daylong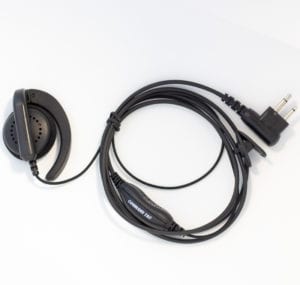 comfort. This earpiece has an Omni–Directional Mic located at the PTT. The Star Feature of the PMLN4443 is the ability to be used Hands Free, just by flipping the switch to VOX.
VOX is a very unique feature that allows the user to be hands on critical operations and not having to remove their hands from an important task just to handle the PTT.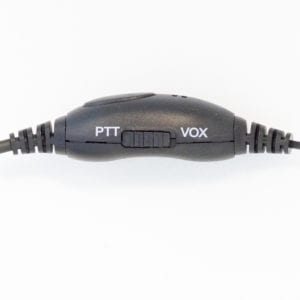 The PMLN4443 has a swivel type ear hanger that will allow the user to switch from left to right ear. The PMLN4443 also comes with clothing clip for easy placement on clothing. The PMLN4443AB earpiece works with so many CP, CT, PR, RDU, RDV VL, XU and XV radios. Another way to check and see if the PMLN4443 will work with your radio is to check you Motorola Radio accessory port for a 2 prong female ports.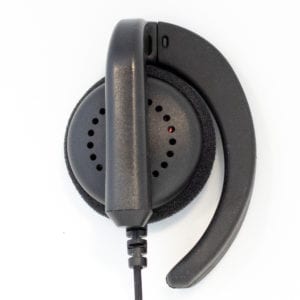 The PMLN4443 also has a foam cushion ear cover over the speaker, which is replaceable. The foam cushion makes a more comfortable feeling when making contact with your skin which aides in all day comfort.